Dermatologist Upper East Side, Manhattan
Sheryl Clark, M.D., F.A.A.D
World-Class Dermatology in the Heart of New York City Located on the Upper East Side
109 E. 61st Street, New York, NY 10065
Partner with a skin scientist with decades of experience.
Restore and maintain the health and natural beauty of your skin.
Patient-Centered Treatments for Optimal Outcomes
Award Winning Dermatologist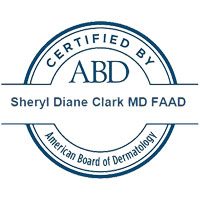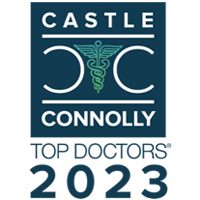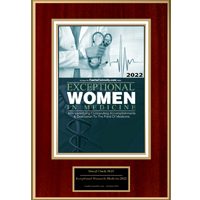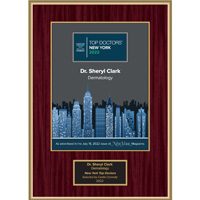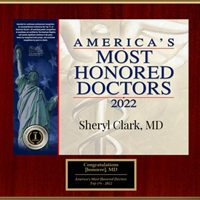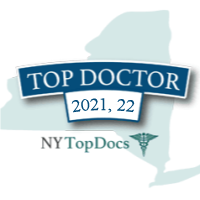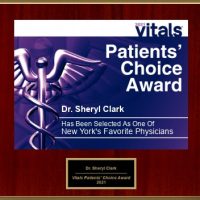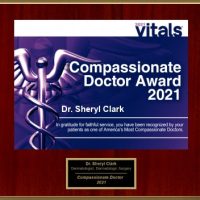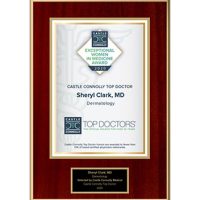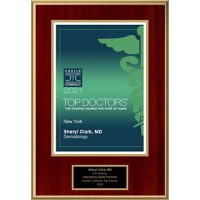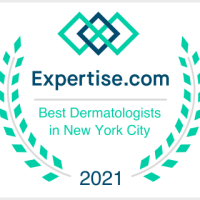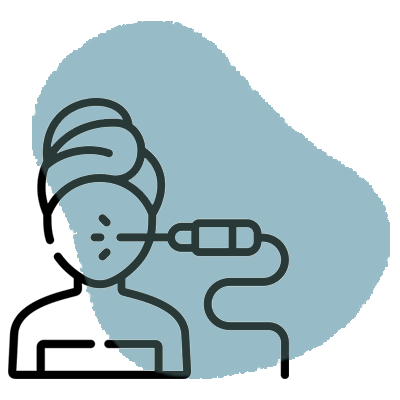 Cosmetic Dermatology
Dr. Sheryl Clark has carefully selected procedures that have proven efficacy, a superior safety profile, and minimal to no downtime. We only provide services that promote the health of your skin and do not stress your internal health. Work with a leading dermatologist whose advanced techniques provide safe and effective rejuvenation for a variety of concerns. We believe that the path to clearer and healthier skin requires both safety and care.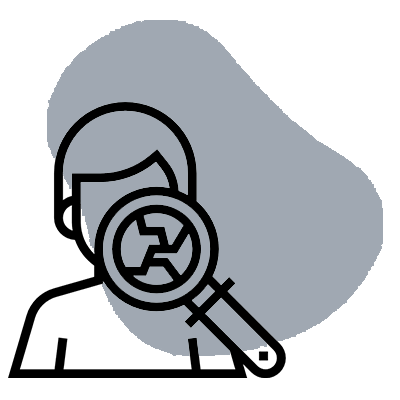 Medical Dermatology
Whether it is time for your annual skin check-up, you have a suspicious mole, or stubborn acne, Dr. Sheryl Clark treats a full range of dermatological conditions. She specializes in addressing conditions affecting patients of all ages, gender identities, and skin types. With complete passion and professionalism, she provides the highest level of care available in NYC for every one of her patients.
About the Dermatologist: Sheryl D. Clark, M.D., F.A.A.D.
With more than 25 years of experience, Dr. Clark is a highly skilled specialist for various dermatological concerns. Whether you want to treat a cosmetic or medical concern, she fully devotes herself to each treatment. Her expertise and unique approach stem from:
Being an advanced injector of all dermal and deep fillers and botulinum medications
Operation of numerous medical devices for the treatment of the full range of aesthetic concerns of her patients
Knowing that the best responses to aesthetic procedures are obtained when patient's health and nutritional status are optimized
If you require a treatment that is outside of the ones we offer, she still works with you to find the best option for you. She can recommend you to surgeons or other experts who will be able to safely and effectively treat your condition. Her "patients over profits" approach means that her goal is for you to get the treatment you need in order to feel and look better.
Reviews
From Our Patients
Dr. Sheryl Clark is incredible
Her talent as a doctor made the fastest and most accurate diagnosis of a condition on my skin, 8 years ago. Her treatment was not only immediate and effective but almost miraculous. My skin stopped showing traces of psoriasis almost instantly! And thanks to her also exceptional talent in cosmetology , I look younger today than the day I met her. Sheryl have a medical eye and privileged hands. It is a luxury to have her services. Great team as well.
Helena M
To: Sheryl Clark
Just a little note to wish you all the beauty of this season. Thank you for being a wonderful doctor to me. I look forward to a new year of your services and beautiful smile. Merry Christmas! Affectionately
Noemi T
Dear Dr. Clark:
Thank you so much for taking care of me! Being pregnant is full of surprises, including what I thought were "warts" on my toes! Thank goodness for your correct diagnosis and help in freezing them away! Thank you!
Kristin B
Dear Dr. Clark:
Thank you so much for taking the time to meet and speak with me earlier today. Being in your friendly beautiful office for even that brief moment was truly inspiring and will remain in my memory as an ideal for the career. I hope to have someday. Thank you again. Sincerely
Kimberly T
Dear Dr. Clark:
Today is day 6 post Juviderm and I am more than pleased with my results. I first I bruised really bad but I took Arnica tablets around the clock for 3 days and it completely cleared all the bruising and swelling. I really feel so good when I look in the mirror. Thank you!
Tricia B
Dr. Clark:
As I was walking along Park ave. passing 61st street I thought of you and decided I had to write this note just to let you know how many compliments I've been receiving about my complextion. The thanks is all yours – after years of spending a fortune on Estee, Lancome and Erno products (just to name a few), it's my very first visit to your office that lead to the beginning of blemishes and wrinkles disappearing. THANK YOU!
Ann L
Dear Dr. Clark-
Thank you for the beautiful job you did removing the seborrheic keratoses from my face. Within days, my skin was smooth and blemish-free again. Best of all it no longer itched!
I'm very grateful to you for this. It is a much better outcome than I would have thought possible. You would never know there was ever anything there! I hope you will continue practicing for a long time to come. Best regards
Dianne
Hi Sheryl,
Just wanted to say hello to you and just got again here your fantastic intensive hands cream! From Latvia with my kindest regards to you
Astrida B
Hi Dr. Clark
Just wanted to let you know how pleased I am with the results of my treatment today. It was worth the bit of pain I encountered. Thank you.
Judy M
Dear Dr. Clark,
Just a note to thank you and your staff for a wonderful experience at your office! I'll be back for my legs and lips. Thanks so much for a great day! Sincerely,
Nina C
Hello Dr. Clark:
Just a quick note to say THANK YOU! I love my results from the botox and Restylane. You did an amazing job. I absolutely love it. Very nice meeting you. See you soon. Warm regards
Tricia B
Dear Dr. Sheryl,
This Christmas may you be blessed with the joy of His presence and the quiet peace of the season. Sincerely,
P.S. I greatly appreciated your helping me make my complexion a pleasant to look at. Thank you.
Lilibeth S
Dr. Clark
I just wanted to say a big thank you! It has been over a year of struggle with this rash and you have persevered and figured out the cause. Thank you very much.
Bridget G
Dr. Clark
I just wanted to say she loves her hands and is astonished with them. Thank you!
YB
Location & Contact
Located in the Upper East Side, Manhattan