Sculptra
Sculptra Aesthetic is a new type of facial injectable made from poly-L-lactic acid, which helps to replace lost collagen. It helps correct shallow to deep facial wrinkles, and folds.
Sheryl D. Clark, M.D. is one of New York City's
Top-Rated Sculptra Injectors
How does Sculptra Work?
Sculptra treatments are a completely different approach to wrinkles and furrows of the skin, especially in the face. Rather than providing an immediate correction, Sculptra is placed deep in the skin, where fibroblasts reside, and stimulates those fibroblasts to become active in producing the vital proteins of the connective tissue that provide volume, structure and elasticity to the skin. Each treatment results in a greater response, so that with repeated treatments greater and greater benefits are seen. The treatments are spaced one to six months apart, and the benefits accrue slowly over six months after each treatment, so the changes you see will be gradual and very natural. These benefits also last the longest of any of the nonpermanent fillers, lasting for at least two years. I have found it to provide the most natural-looking results of all the fillers.
Discover the science behind the Sculptra Aesthetic process. See how microparticles of poly-L-lactic acid (PLLA) — the main component of Sculptra Aesthetic — work deep within your skin to replace lost collagen and reinforce skin structure over time.
Other Uses
While the safety and effectiveness of Sculptra Aesthetic have not been evaluated in areas other than nasolabial wrinkles and folds in clinical trials, as is so often the case, it has been used in many thousands of patients in areas other than the nasolabial folds with wnderful results. Most experienced filler injectors have in fact moved away from injecting the nasolabial furrows, since adding volume to this area can give us a simian or lips-forward look which is unnatural. My practice focuses on evaluating each patient's face with regard to where volume has been lost as part of the normal process of aging, and placing filler in those areas. This results in a more balanced, subtle and natural enhancement that does not change your natural facial characteristics, but rather results in a somewhat more vital and younger-looking face that is still very much YOU. In addition to treating the face, I have injected the hands, chest, arms and thighs to help with aging and wrinkles of these areas.
Sculptra is also injected in the gluteal areas to project and lift the buttocks, and in areas of cellulite and stretch marks. Patients have been very happy with these treatments, and have found that the correction can last for a very long time!
Our Patients
Sculptra Results


Procedure Reviews
From Our Patients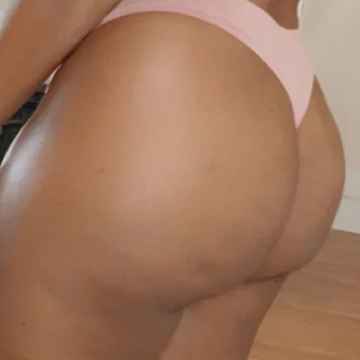 Sculptra – Buttock Area
I wanted a little more plump to my buttocks and also wanted to reduce the cellulite in that area. Dr. Clark introduced Sculptra to me and I couldn't be more happier with the results.
My butt has the roundness I was going for and my cellulite is almost non- existent.
Thank you so much.
StarrJ7
Verified RealSelf review
About the Dermatologist: Sheryl D. Clark, M.D., F.A.A.D.
With more than 25 years of experience, Dr. Clark is a highly skilled specialist for various dermatological concerns. Whether you want to treat a cosmetic or medical concern, she fully devotes herself to each treatment.
If you require a treatment that is outside of the ones we offer, she still works with you to find the best option for you. She can recommend you to surgeons or other experts who will be able to safely and effectively treat your condition. Her "patients over profits" approach means that her goal is for you to get the treatment you need in order to feel and look better.
Location & Contact
Located in the Upper East Side, Manhattan