CoolTouch Laser Skin Rejuvenation
If you have acne scarring, severe acne, acne that has required treatment for years, or acne that just won't clear with maximal topical and oral treatments, laser treatments can create a permanent improvement in your acne condition.
What is CoolTouch Laser?
Laser treatments result in a gradual improvement in acne, scarring, oily skin, and large pores, as well as fine wrinkling, and multiple treatments are required for the best results. for the most severe scarring, a combination approach with topical medications, microneedling of scars, and filling scars with PCP or dermal fillers may give you even quicker and better results.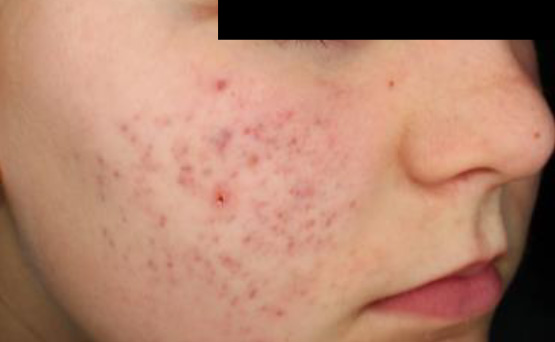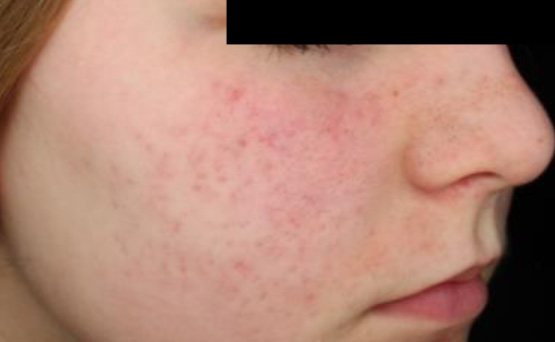 How it Works
CoolTouch protects your outer skin and sensitive nerve endings with a unique cooling spray. Precise laser pulses target water around your collagen bundles, which stimulates cells called fibroblasts that produce the natural collagen that is the foundarion of your skin, and the sebaceous glands, which reduces the production of the oily sebum that is a main contributor to acne. the device monitors your skin temperature continuously, so that the operator knows that the ideal temperature for the best results has been attained.
As the collagen layer thickens, skin tone and elasticity improve, the skin becomes less oily, pores become smaller, and acne scars become less noticable. This treatment is designed to combat acne with minimal discomfort and without the need for a prolonged recovery period. There is no interruption of your normal activities.
CoolTouch Laser
FAQ & More Info.
CoolTouch treatments can be performed on any area of the skin. The laser energy feels warm to the skin, almost tingling. Depending on the severity of your condition, your physician may decide to use perform a MegaPeel microdermabrasion and apply topical anesthetic prior to the laser treatment for comfort and to achieve better results.
Treatments take 10-60 minutes, depending on the area to be treated and the severity of the condition. If a MegaPeel and topical anestheic are employed prior to the laser, you can expect the total procedure to take an additional 20 to 60 minutes.
You may experience mild redness in the treated area for a short period of time following the procedure. There's no downtime, so you can resume regular activities immediately after the treatment-and even apply makeup, if desired.
You will notice significant reduction of acne and improvised appearance of acne scars. Results are achieved through a series of treatments, and follow-up visits may be required to prolong your improvements.
Typically, it takes more than one treatment to achieve the optimum level of improvement. On average, patients receive 6 treatments at monthly intervals.
Unlike some lasers who wavelengths aren't appropriate for darker skin, the CoolTouch laser uses a 1320 nanometer or mid-infrared light which targets water in the skin, not melanin. This means the laser will safely treat any skin color without causing pigmentary or color changes to your natural skin tone.
Our Patients
CoolTouch Before & After Photos
About the Dermatologist: Sheryl D. Clark, M.D., F.A.A.D.
With more than 25 years of experience, Dr. Clark is a highly skilled specialist for various dermatological concerns. Whether you want to treat a cosmetic or medical concern, she fully devotes herself to each treatment.
If you require a treatment that is outside of the ones we offer, she still works with you to find the best option for you. She can recommend you to surgeons or other experts who will be able to safely and effectively treat your condition. Her "patients over profits" approach means that her goal is for you to get the treatment you need in order to feel and look better.
Location & Contact
Located in the Upper East Side, Manhattan